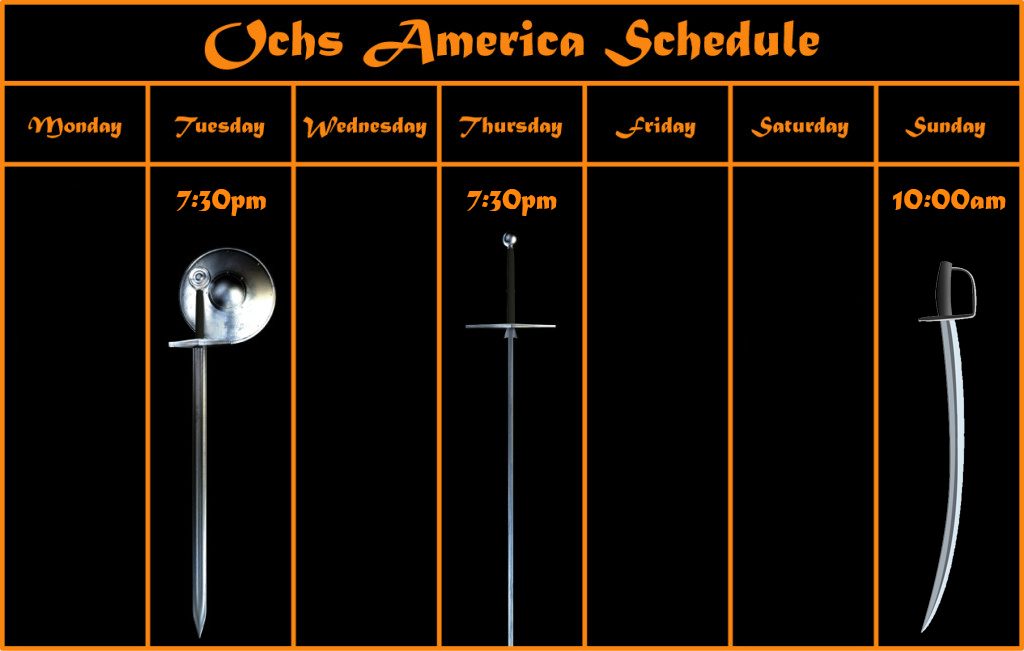 Tuesdays at 7:30 PM (Sword and Buckler)
Approximately 45-60 minutes for beginner level class.  Then 45-60 minute free sparring session.  After free sparring concludes, there will be a 30-45 minute of strategy/advanced mechanics drilling for more advanced students. Held at the King of Kings Lutheran Church 1101 N Wymore Rd
Maitland, FL 32751
Thursdays at 7:30 PM (Longsword)
Approximately 45-60 minutes for beginner level class. Then 45-60 minute free sparring session. After free sparring concludes, there will be a 30-45 minute of strategy/advanced mechanics drilling for more advanced students. Held at King of Kings Lutheran Church 1101 N Wymore Rd
Maitland, FL 32751
Sundays at 10:00 AM (Saber)
60 minutes of drilling followed by 60 minutes of free sparring.
Please review the pin on the map that show our training location.
Private instruction and seminars are available by appointment.
For more information contact us via our Contact Us page or by phone at 407.766.8767.