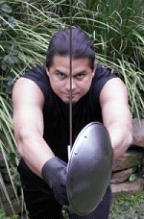 Scott Brown
The founder of several HEMA schools and events, Scott has been training and teaching martial arts for over thirty years and holds certificates of rank in multiple disciplines. Since the turn of the century he has exclusively focused his efforts on the historical European martial arts with a specialized focus on the swordsmanship aspects of the Kunst des Fechtens or "Arts of Combat" of the Germanic cultures amongst others. He is best known for his sword and buckler expertise of the "Art of the Priest" from the Royal Armouries ms. I.33 and the various longsword teachings of Johannes Liechtenauer's disciples. Secretly, he also enjoys dussack, singlestick, and a variety of sabre systems.
Bringing his diverse expertise to WMA / HEMA, Scott has developed specific performance based curricula for both swordsmen-practitioners and instructors of these arts. He continues to travel and teach all over the world and currently oversees OCHS America, a WMA / HEMA school in Orlando, Florida.
As the Director of Fechtschule America, an event dedicated to HEMA, Scott coordinates some of the world's largest modern tournaments. He has helped develop numerous competitive rules and protocols for WMA / HEMA competitions around the world as well as equipment and other related artifacts of the competitive and training environs.
Scott was on the Board of Directors for the HEMA-focused academic publication Acta Periodica Duellotorum from its inception in 2011 until 2014. He is also a founding member of the Western Martial Arts Coalition. www.wmacoalition.com
Scott has won several international WMA / HEMA-specific tournaments including:
2008 Swordfish's Joachim S. Nilsson Memorial Longsword Tournament (Sweden)
2010 FightCamp's Assault at Arms Backsword/Sabre/Singlestick Tournament (U.K.)
2010 Longpoint's Open International Longsword Tournament (U.S.A.)
2012 1er Encuentro de Artes Marciales Europeas' Torneo de Sable de Canasta (Mexico)

David Parker
2002: Began training the Kunst des Fechtens
2002-2008: Member of ARMA
2008- Present: Member of the Meyer Freifechter Guild
2011: Obtained the rank of Freifechter
2011: Began training with Scott Brown as a coach and fencer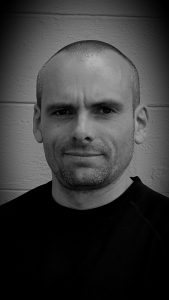 Douglas Mitchell
Douglas Mitchell has been practicing HEMA since 2013. His particular field of study is I:33 Sword & Buckler and to a lesser extent longsword in the German tradition. Originally from London, England, Douglas now lives in Orlando, Florida and trains under the tutalege of Scott Brown at the Ochs America Club.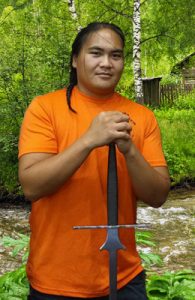 Arthur Agdeppa
Arthur's first weapons based training was within the Filipino Martial Arts. Starting in 2012, he began training in German longsword and sword and buckler with Scott. Additionally, he has taken up the Iberian montante for study.